This article is about suspicious emails or texts you might receive.


Please be careful when asked to send information as you see in this article. The sender tries to appear to be someone as for this instance below, "Christina" but clicking into the email it is using a Gmail Account and not a company email. In this instance, we texted Christina and she validated it was not her and reported it to IT.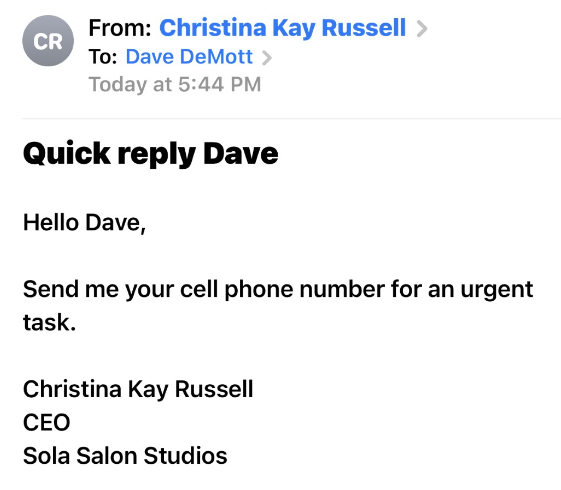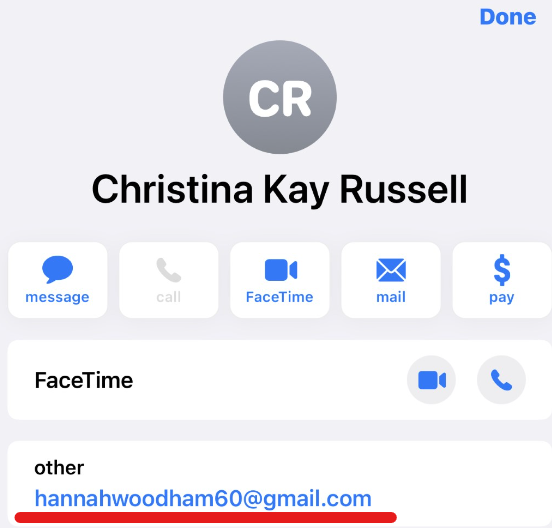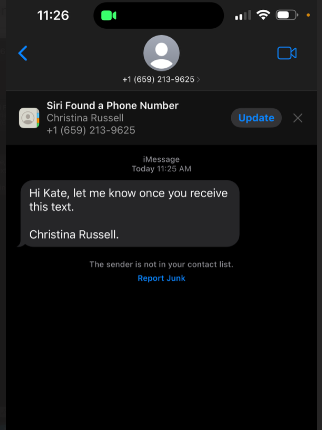 We have also had people Text them claiming to be "Christina" and trying to get team members to buy items for her.

For Text Messages, kindly forward the message to 7726. The couriers will have them block it or trace it on their end.

Here's how to forward a text message - https://support.apple.com/en-ph/HT208386#:~:text=Touch%20and%20hold%20the%20message,Tap%20Send%20.

Also, DO NOT click on "Update" so as not to update the phone number on your contact list.

Reminder: Please know that if something sounds off; please speak to the person a request is claiming to be from.
When in doubt, don't hesitate to pick up the phone shoot a text, or send a clean email to the user's company email.